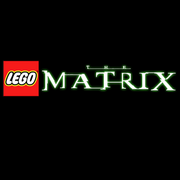 The LEGO Matrix
is a video game released in August 2013. It is co-produced by TT Games, WB Games, Yukes Future Media Creators and Japanese anime house Studio 4C•, with WB Games also serving as publisher.
It is based on the Matrix Film Trilogy and other subsequent media written and directed by Andy and Larry Wachowski.
Overview
Game Schematic
LEGO The Matrix looks and plays in a similar vein to LEGO Batman 2: DC Super Heroes, in that it features a massive metropolis for Neo and other characters to explore. The entire game world allows for free roaming to wherever, which is a very good thing considering that hidden surprises will be abundant this time around. Players  not only relive all of the epic action sequences from the three films, but they can also visit (or re-visit) numerous plotlines from The Animatrix and play' 'through a handful of all-new game sequences created exclusively for this title!
Hub World
The secondary hubworld for Lego The Matrix is on-board the Nebuchadnezzar hovercraft. A good number of power-ups and upgrades can be purchased here whereas nearly everything else can be found hidden within Mega City, which, of course, serves as the main hubworld. Most of the gameplay also takes place in Mega City.
Plot Summary
Thomas Anderson, computer programmer by day and hack by night, learns that he is actually a superhero in a nightmare world ruled by powerful machines. Tom (alias "Neo") must learn about the real world and his abilities if he is going to have a chance of beating the Machines that rule the world...and an agent who has developed an unhealthy interest in Neo!
Gallery