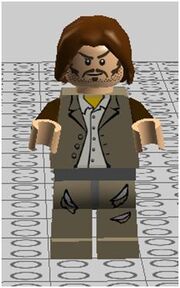 When Scotland Yard has its work cut out with Lord Blackwood and Professor Moriarty, Sherlock Holmes is the first person Insector Lestrade will turn to! Along with his trusted companion, Doctor Watson, Sherlock Holmes' unmatched intelligence often throws him into the most amazing of cases...
Appearances
Wave 1
Wave 2
Wave 3
Wave 3 Promotional Sets
Exclusive
Notes
Gallery of Disguises
See also
Ad blocker interference detected!
Wikia is a free-to-use site that makes money from advertising. We have a modified experience for viewers using ad blockers

Wikia is not accessible if you've made further modifications. Remove the custom ad blocker rule(s) and the page will load as expected.