NOTE: This project is not fake. It is being developed and will be released.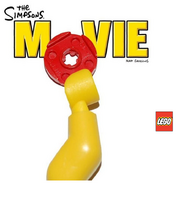 The LEGO Simpsons Movie
is a Russian-American LEGO movie based on the Simpsons TV show. It will feature the entire Simpsons family and the rest of the Simpsons characters. It was released into American theaters on August 3rd, 2018.
Plot
Cast
Products
Sets
On July 1st, the first wave of sets will be released. Then, in the summer of 2018, a second wave maybe will be followed.
Ad blocker interference detected!
Wikia is a free-to-use site that makes money from advertising. We have a modified experience for viewers using ad blockers

Wikia is not accessible if you've made further modifications. Remove the custom ad blocker rule(s) and the page will load as expected.